Alghero, the only Catalan city in Sardinia, is an unmissable destination during your holiday.
it overlooks the northwestern coast of the Island and it is known as Barceloneta, because it was first conquered and then for 4 centuries inhabited by the Catalans.
You will visit the heart of the citadel still enclosed within the walls and the ramparts built first by the Genoese (XII century AD) and later fortified by the Catalans, who officially occupied the city in 1353. Step by step you will breathe a strong typical Catalan atmosphere, thanks to the numerous palaces and buildings that witness their memory.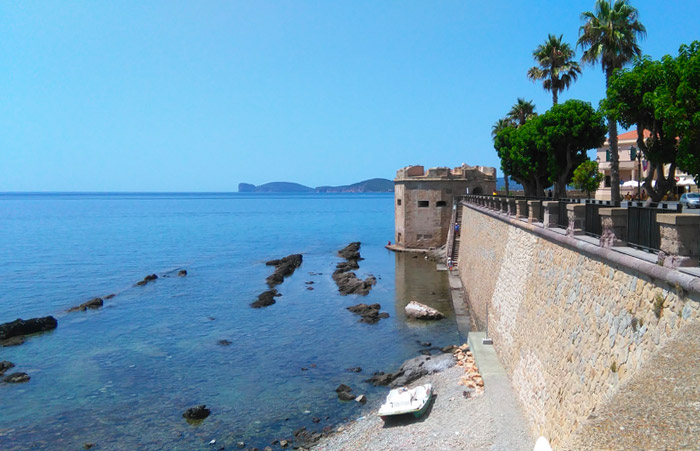 Visit the majestic cathedral of Santa Maria and the church of San Francesco, where the cloister inhabited by the monks still exists today. Passing through narrow cobbled streets and along the main street of the old town, the view will open to a breathtaking scenery on the open sea, incredible during the sunset.
Alghero will offer you wonderful opportunities even during your free time, for shopping in charming shops, characteristic wine bars and unmissable museums.
You can not miss a visit to the Natural Park of Porto Conte along a scenic road full of fascinating views of renowned beaches and high white limestone cliffs, which run across the sea.
The view in front of the Foradada island deserves a photographic stop, as well as another in a pitch offering a view of the 654 steps leading to the Neptune caves, another pearl of the Alghero area. An optional visit can be organized at Nuraghe Palmavera, witness of the ancient nuragic culture of the Island (Bronze Age, XIV century BC) in the area of Alghero.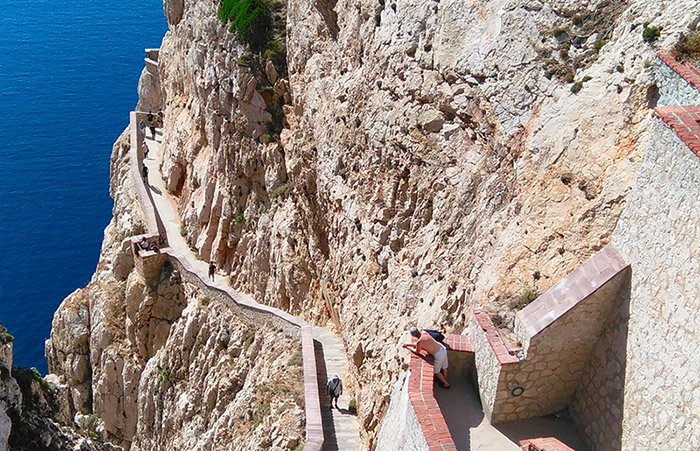 Do you want to discover the emotions of a walk in Alghero? Click here and discover one of the many Stories of Ninon.