Discover with your local guide the enchanted territory of Luogosanto, which, as its name says, is defined as a sacred village thanks to the 22 sanctuaries present in its territory.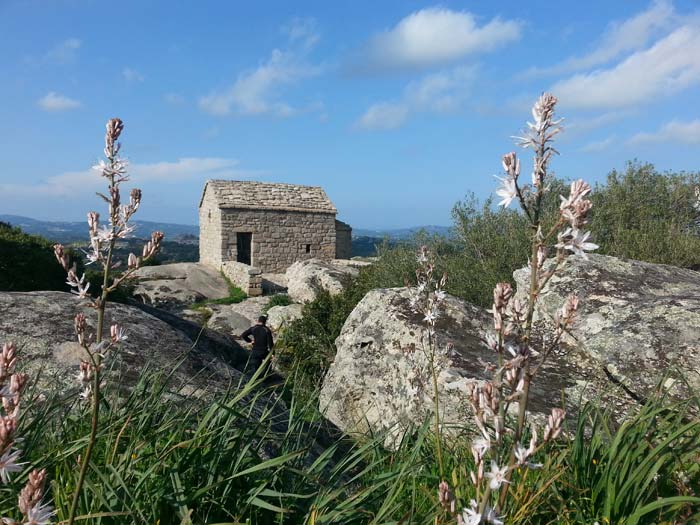 This trip will let you discover its fascinating attractions, such as its hermitages, its churches and medieval granite castles that stand between vineyards and natural botanical gardens. You will begin this experience with a visit to the characteristic historical center rich in granite buildings.
The Basilica of Our Lady of Luogosanto is certainly the building that best represents the spirituality of this territory nestled between the gently rounded rocks and the evergreen Mediterranean scrub.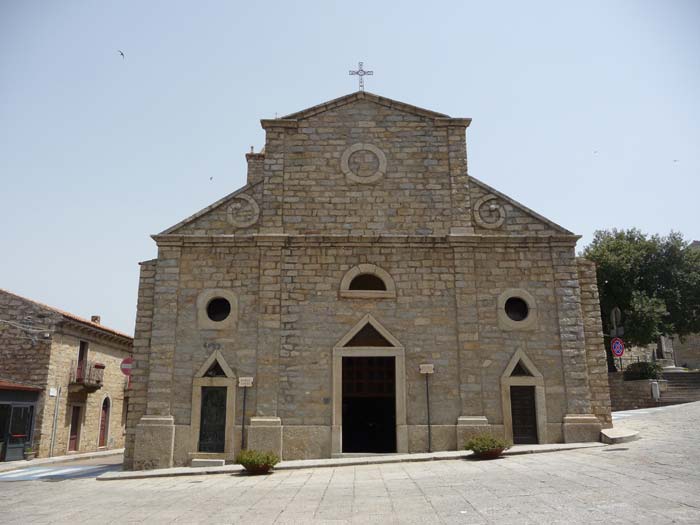 Since the eighteenth century, the Basilica has obtained the privilege of having the holy door, which as well as in St. Peter's in the Vatican is opened every seven years, for a whole year, to offer plenary indulgence to the numerous pilgrims who go there.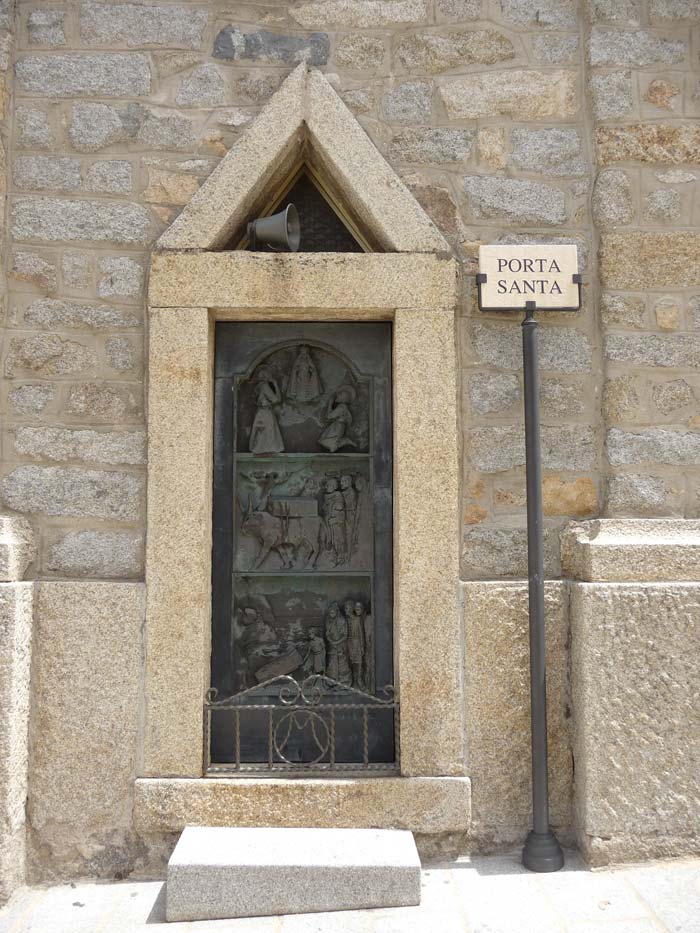 After a pleasant walk in the characteristic village, you will move just outside the center to visit some of the historical monuments of the area, witnesses of its glorious past.
You will start with the mystical hermitage of San Trano and San Nicola set on a panoramic hill from which you can admire the village of Luogosanto as in a postcard. You will discover the events of San Trano and San Nicola, two anchor hermits who between the 4th and 5th century AD. they decided to live in absolute poverty immersed in this natural scenery that emanates peace.
According to legend, in 1227 the Madonna appeared to two Franciscan friars who were on pilgrimage and indicated to them the place where the two saints lived. So she asked them to build a hermitage in honor of San Trano and San Nicola. Their bed was a cave that is now incorporated into the building and which houses today's altar of the church.
The internal environment, as well as the natural one outside, is very suggestive and you can breathe an intense peace and a pleasant atmosphere.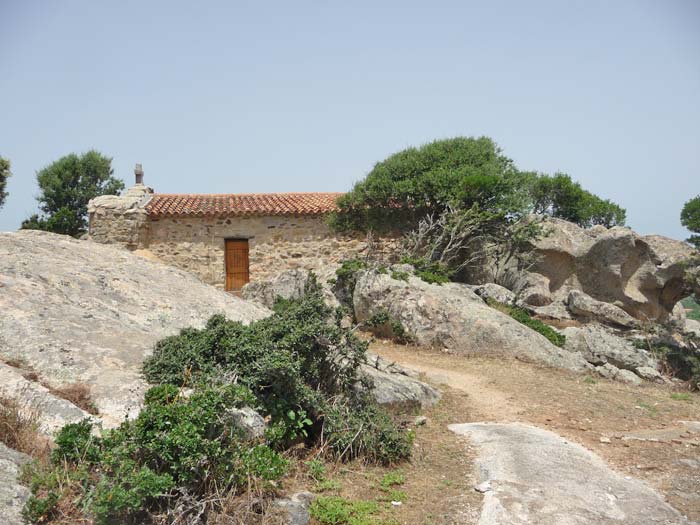 A little further on, you will find ancient Romanesque granite churches and the ruins of the prestigious medieval Palazzo di Baldu (11th century), thanks to you will learn more about the mysterious Sardinian Middle Ages and its most characteristic historical events.
The noble palace of Baldu was used both as an administrative headquarters, but also as a summer residence castle, by Ubaldo II Visconti Giudice di Gallura, who lived here with his wife Adelasia during the thirteenth century. Indeed Baldu would be the name of Judge Ubaldo in Gallurese dialect.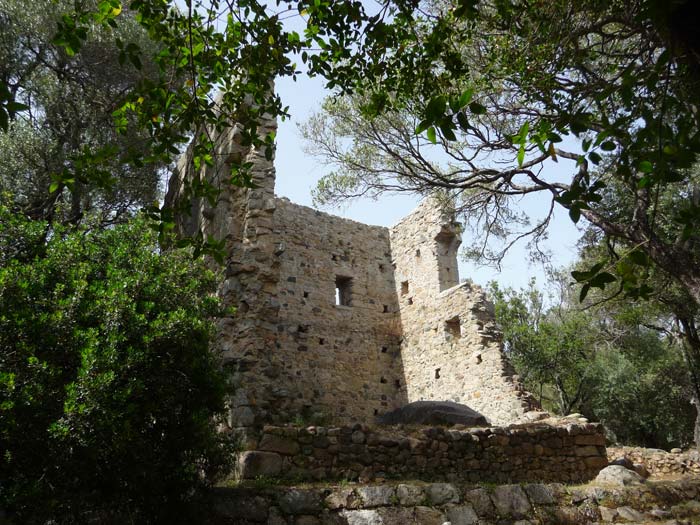 A little further on you will reach an officinal herbalist's shop managed with great passion and dedication by Patrizia, one of the few expert herbalist professionals in Sardinia, who will host us in her fabulous and well-kept botanical garden to help us discover the many endemic plants of Sardinia. You will know the healing characteristics of the plants that Patrizia sows, cultivates and processes to obtain up to over 200 supply chain products, discovering a typical entrepreneurial reality of great value for the sustainability of the territory.
A unique experience that will enrich your knowledge of a magical island known for its typical vegetation.
SPatrizia has also a vegetable garden and a vineyard of the local wine Vermentino di Gallura, which is the first and only Sardinian DOGC wine. It is a characteristic white wine of the area which is rich in granite and minerals, even very ancient. It is therefore an ideal soil to give the wine an intense complexity of aromas and gustatory depth, so that by tasting it you can perceive the warmth of Sardinia, the scents of the Mediterranean scrub and the marine flavor.
It has a good structure and alcohol content. It has a straw yellow color, with intense aromas of white flowers, yellow fruit and notes of Mediterranean scrub. On the palate it has a fruity, soft bouquet with balanced acidity and a savory ending.
At Patrizia's, you can then, upon request, taste her relaxing herbal teas and handmade sweets, thus ending a day in the name of culture, nature and typical Gallura meditation.
Do not miss this unique experience in the heart of Gallura to live the magic of this territory like a local.