After a short ferry ride of about 20 minutes from the port of Palau, you will disembark on the Petit Paris, so is called the city of La Maddalena from local people. Those who know Sardinia and its typical architectural style will find it hard to believe, that they are still on the island.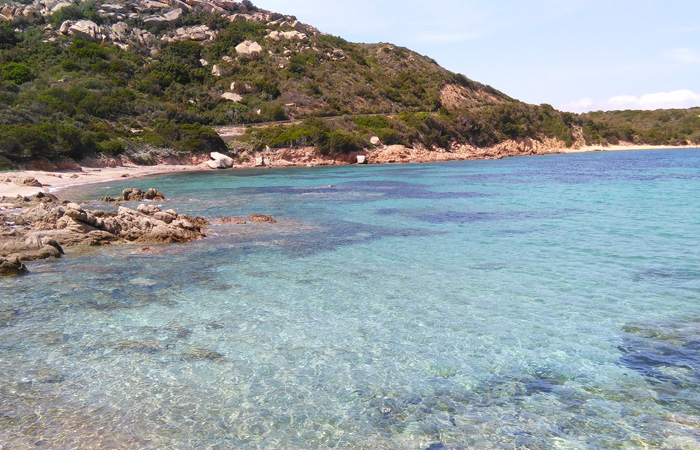 The historical center of La Maddalena is in fact characterized by tall buildings of the18th century decorated with elegant marble or granite balconies.
This more 'ancient' area, remains gathered behind the most modern promenade, which instead opens onto the seafront. You will visit the church dedicated to the patron of the city: Santa Maria.
You will discover the deeds of numerous historical figures, who have contributed to making the history of this island in the island even more fascinating.
You will find a singular find of Napoleon Bonaparte inside the town hall of the city of La Maddalena: an original cannonball.
The Admiral Nelson, given his sincere friendship with the priest of the time, decided to give him a crucifix and two precious silver candlesticks, that are now in the diocesan museum of the Church of Santa Maria Maddalena.
The hero of the Two Worlds Giuseppe Garibaldi, was sent into exile in the nearby island of Caprera for 26 years, where you can visit his house, which today is one of the museums to him dedicated. There you can also visit his grave and the his family cemetary as well as numerous curiosities about his extraordinary life
After the guided tour you will have free time for shopping and lunch break to discover the typical local flavors.
In the afternoon it will wait for you an unmissable experience: the most famous scenic route of the Mediterranean between breathtaking photographic stops, in front of Corsica, just 15 km away and in front of the other six uninhabited islets of unspoiled beauty: Santo Stefano, Caprera, Santa Maria, Razzoli, Budelli and Spargi.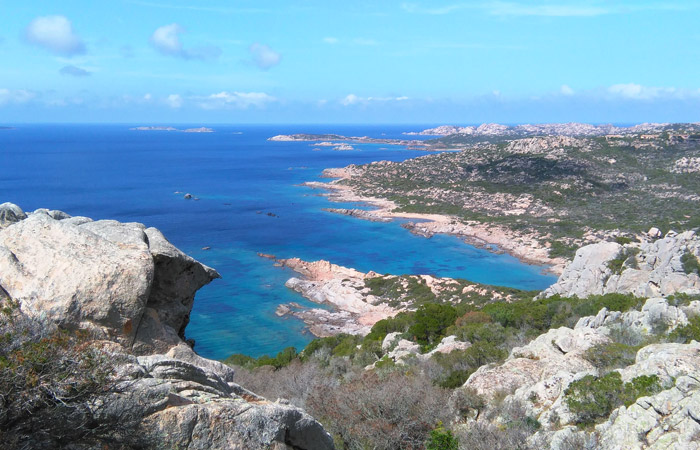 In the afternoon back by the ferry.