Corsica is a very similar land but also very different from Sardinia and their proximity is an opportunity to be exploited to spend a day in the name of internationality.
We will embark from the port of Santa Teresa by ferry and after about an hour of navigation in the Bocche di Bonifacio, we will arrive at the destination.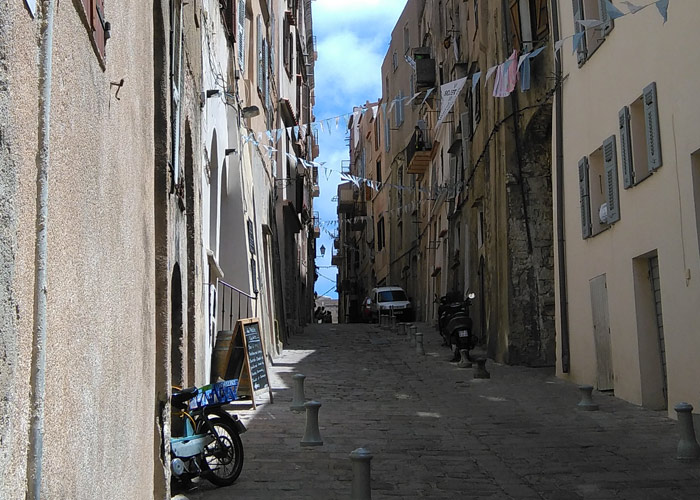 Bonifacio will begin to excite you from the entrance to the port, which looks like a natural fjord of limestone rock, whose summit the ancient fortified medieval citadelstands proud and enclosed.
Bonifacio has two souls, which shows us immediately once landed: along the modern promenade of the tourist port, you will dive into a frenetic worldliness characterized by private yachts, fashion shops and elegant restaurants.
Looking up at the citadel, you can feel another atmosphere: the French architectural style enclosed by the ancient walls of the old town invites you to discover the past times of a city rich in history. We will enter the citadel through the Genoeses Door (XIII century AD) and passing through the typical cobbled alleys, we will discover the Santa Maria Maggiore Cathedral and the deeds of great historical figures: the King Carlo Quinto and Napoleone Bonaparte.
The famous general, Emperor of the French and later also King of Italy, aspired to the conquest of Europe starting from the La Maddalena Archipelago.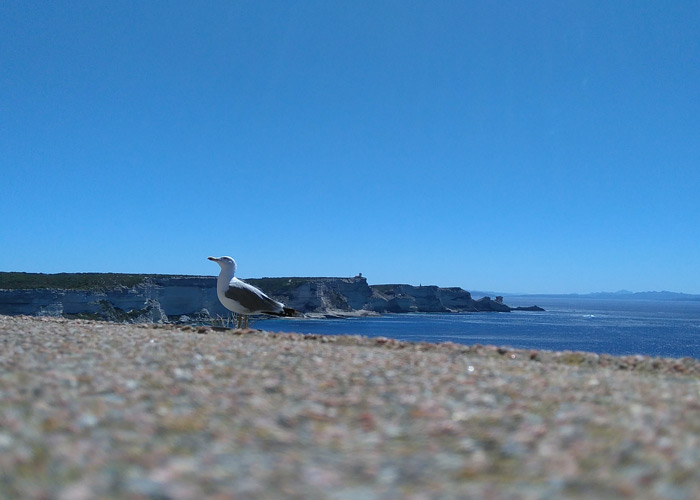 It was a cold night of February 1793, when he thought to attack with a start the modest fleet of the Sardinian Marina with his army sure of his victory. The daring defense of the helmsman Domenico Millelire made his dream fade and Napoleon was forced to retire to Corsica, accusing serious loss of fleet and men.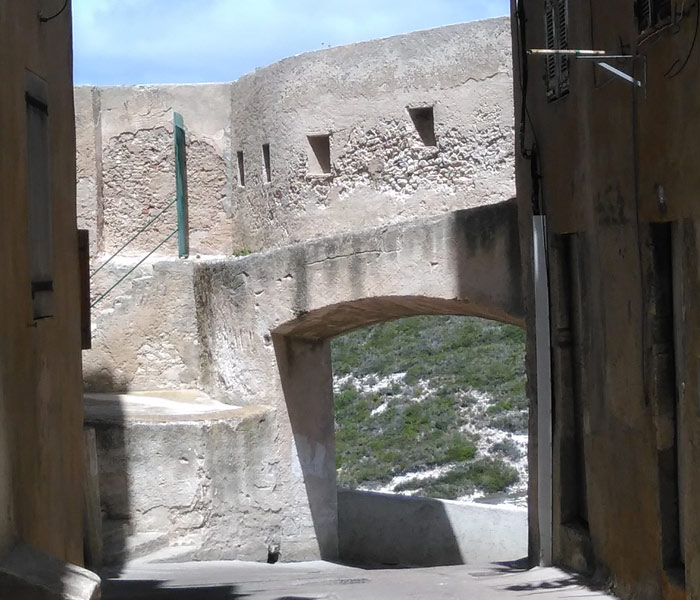 Walking further, we will reach the district of the market until the monumental cemetery, built in honor of sailors and soldiers, who lost their lives in a shipwreck of the Semillante of 1855.
You can choose to stay in the medieval citadel or go down to the modern harbor district and experience the other soul of the city perched on an enchanting promontory, which has always been a strategic coveted destination under the various Mediterranean cultures.
After your free time, you will return by ferry to Santa Teresa di Gallura.